This is how it all started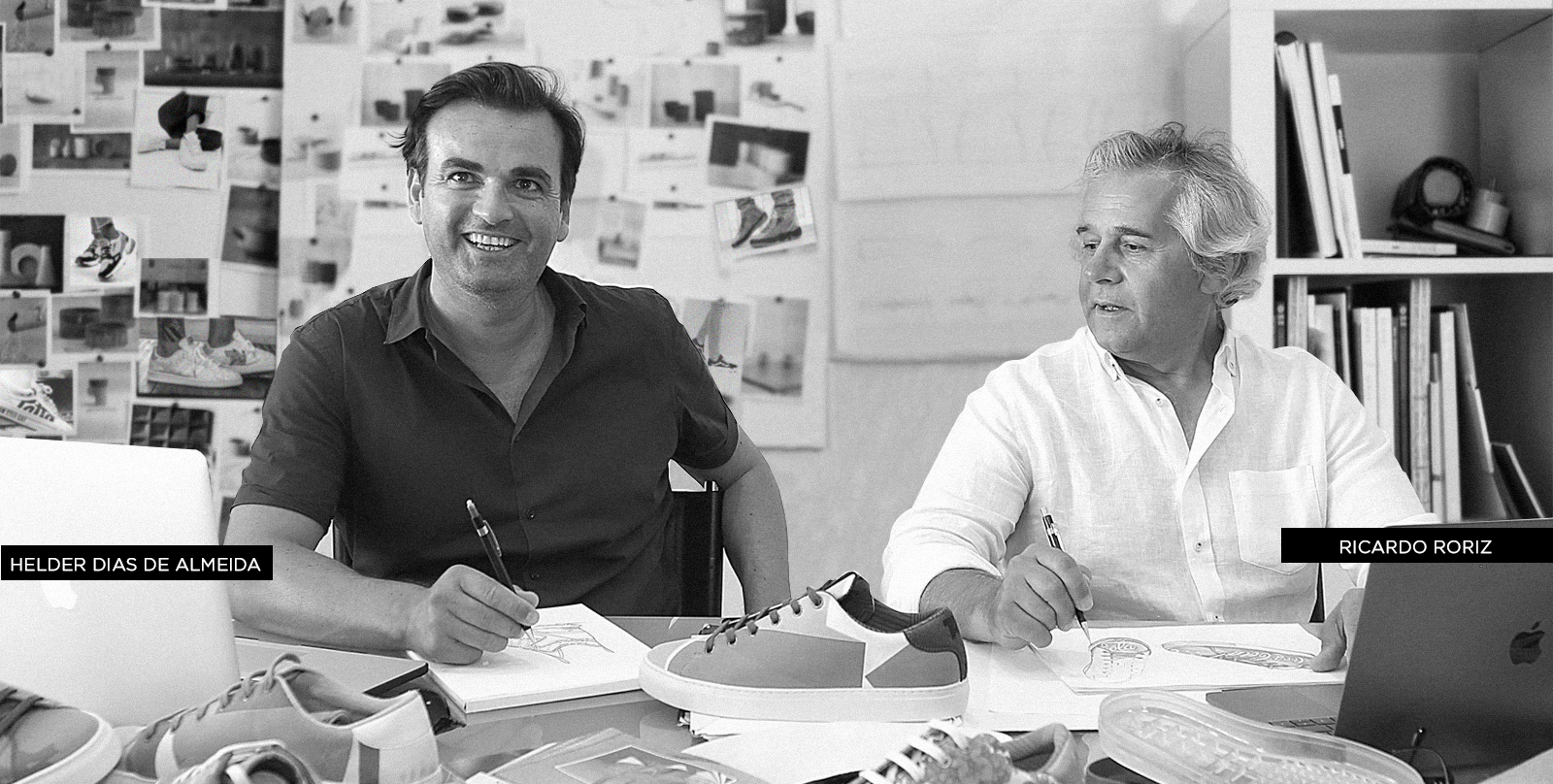 Aware that sneakers are the stars of the moment and with a great passion for footwear, these two men have created BRAND YOUR WALK - a brand that came to completely redefine the concept of customisation.
You can already change the color of the sole or of the cord, but what the founders have done was to find a way to customise the outside and inside of a superlight and comfortable sneaker. After intensive research, they make it possible to print whatever you wish wherever you want.
This has raised the bar. Do you know why? Because it has never been done before!
With a breadth of creative, commercial, and technical expertise, they saw a business opportunity in custom sneakers where they not only re-imagine the footwear of tomorrow as they also reinvented the way people can bring their individuality to fashion.
Pushing the footwear to its limits in every conceivable direction, BRAND YOUR WALK was born upon one mission: to create sneakers able to speak for yourself.
Portugal is known as a clear reference in the footwear industry for its high-quality standards. Every sneaker is an expression of true dedication. They are the work of art of our Portuguese craftsmen, and without all their expertise, the final result wouldn't be the same.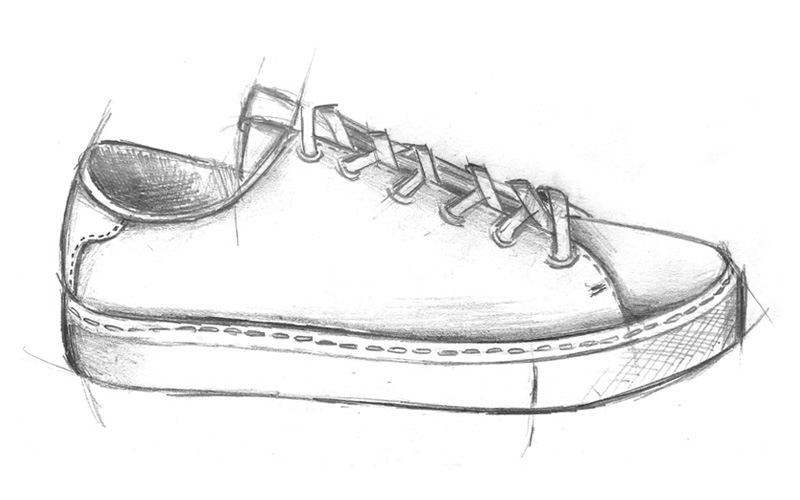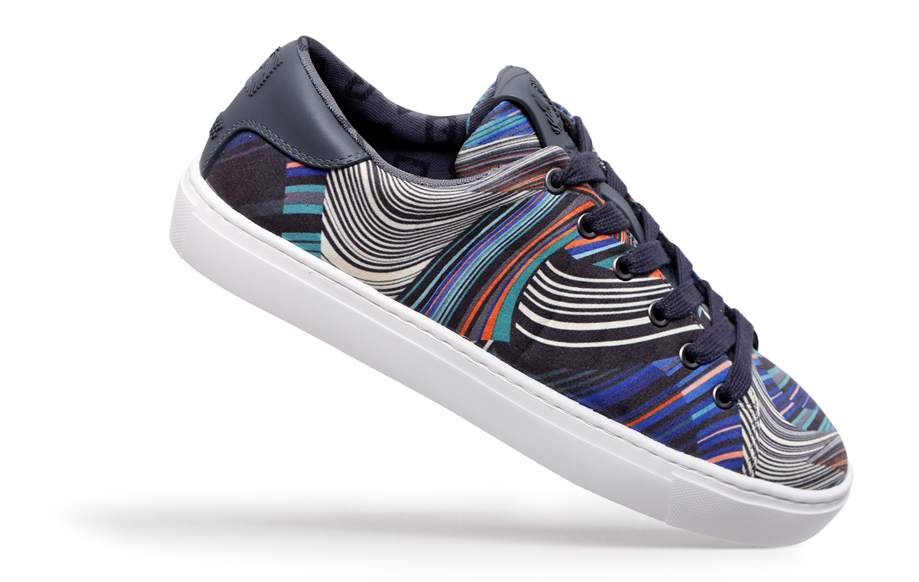 The creation of a handmade shoe is as unique as the final product.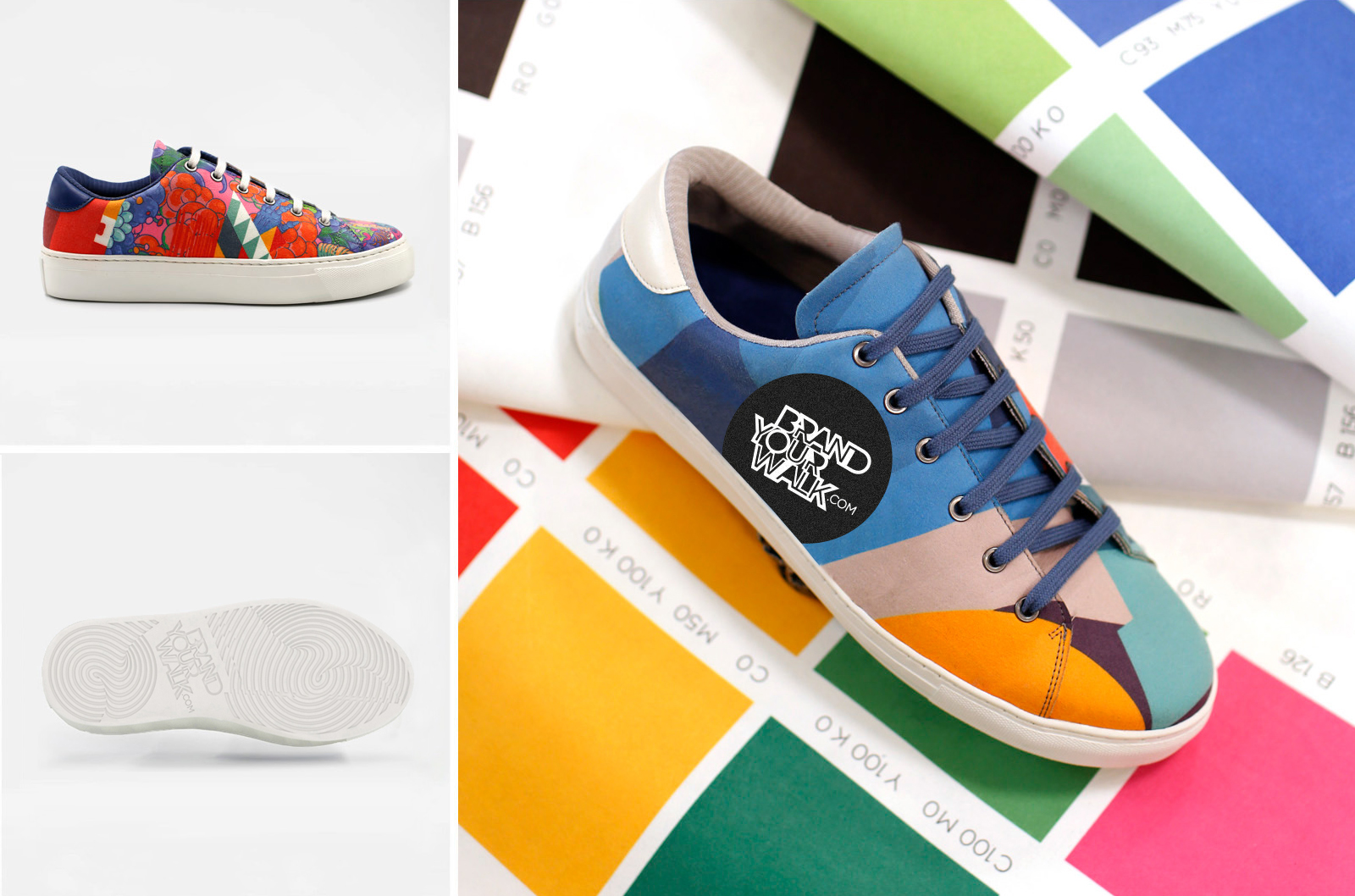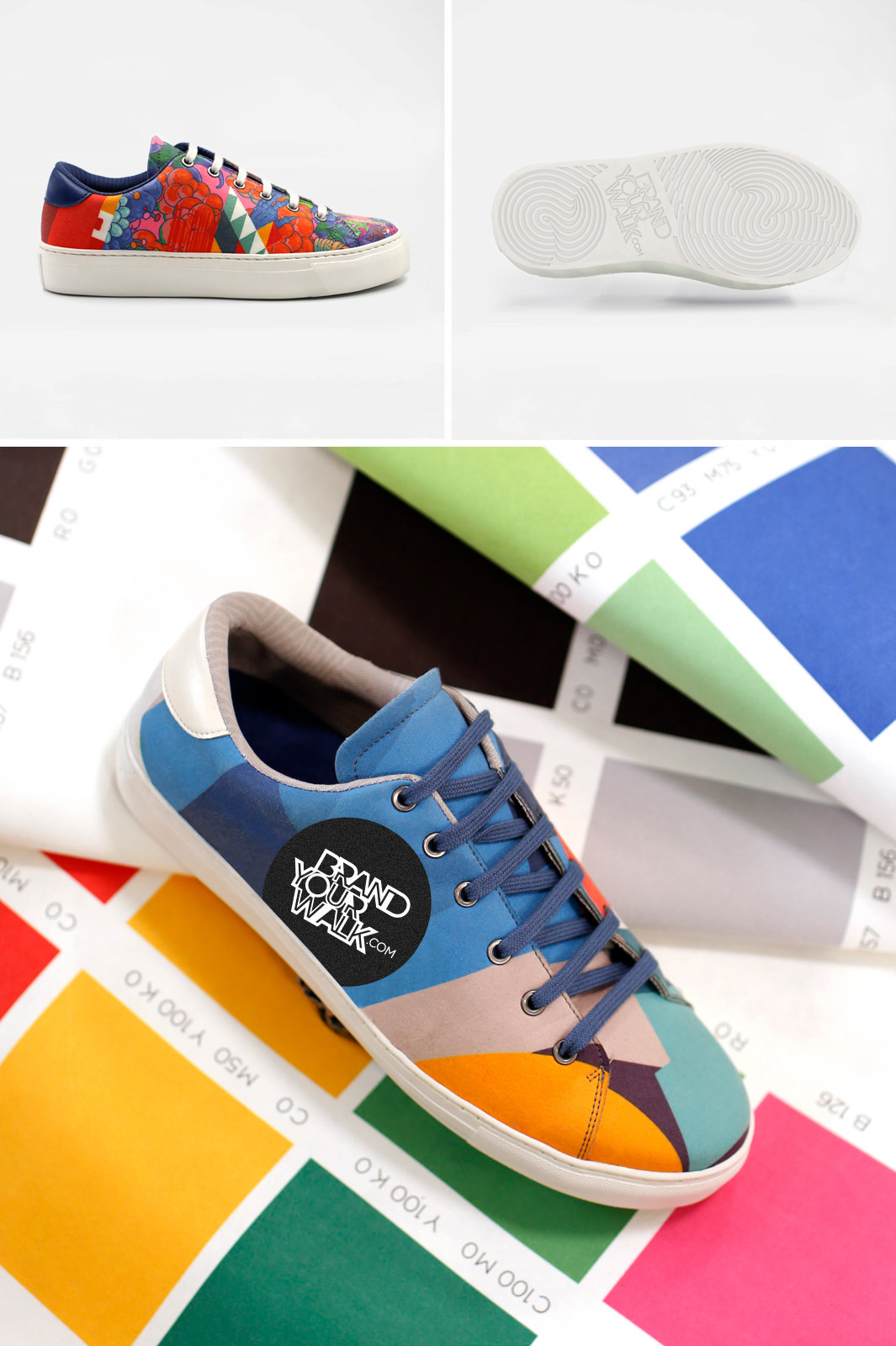 ONE MODEL. A MILLION POSSIBILITIES.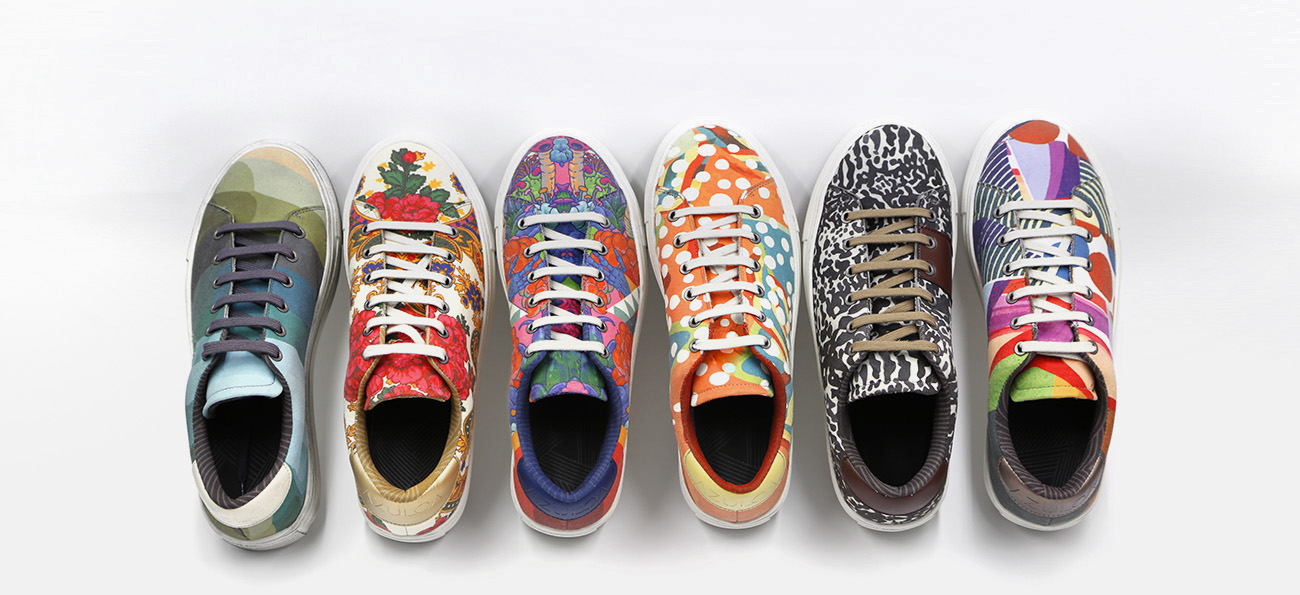 We dare you to be one step ahead of the trends with our custom sneakers. With a base model where you can customise every single detail, choose your own design and walk down the red carpet with your new awesome sneakers!
The only limit is your imagination.
And this is what makes us one of the best in the game!